Written by Top Acting Coach, James A. O'Connor
The simplest, most direct way I can answer this question is simply to tell you to be 'all in.'
Acting is a pursuit of passion. It can be something we enjoy as a fan. It can be a recreational pursuit. Or for the purposes of most who are reading these words, it can be the pursuit of a career & a lifestyle. The question we should be asking first is 'WHY BECOME AN ACTOR?' Everyone's answer to this will be unique, will evolve and will shape your approach. I've been curious about acting for as long as I can remember. Since my childhood memories of watching Sesame Street and Sunday black & white movies on television with my family, I recall a curiosity about the performers.
What was their life like? What were the inner workings of the show or the film I was witnessing? My interest was fueled by parents who had deep appreciations for Films and the Theatre. My father was an endless source of trivia with knowledge about every aspect of the mediums from soup to nuts. My interest and passion was a common one. I was a fan! In my early teens I found myself sneaking out of High School swimming practice & watching the school play rehearsals from the back of the theater. The priest in charge of the theatre program put up with me for a semester or so until he approached me with an ultimatum. 'If you want to be in this theatre, get on stage. You're a distraction to my actors.' I stepped on stage a fan and walked off overcome by the catharsis of live performance. Acting became embedded in my personality. I nurtured my passion as a student through college, conservatory & countless coaches to this day. The bottom line is that I had and have made a decision to be an actor. My reasons and motivations behind the pursuit have shifted over the years: joy, fulfillment, ambition, the desire to entertain & inspire, the need to pay bills, supporting my family, etc.. But my purpose is to persevere.
IN ORDER TO BECOME AN ACTOR WE MUST PERSEVERE. Whatever your motivation to become a performer is, you are not alone. Artistic pursuits at their core provide joy & happiness. It only makes sense that making a living doing something 'fun' would be desirable. This leaves us with an industry oversaturated with talented people. The profession is void of certainties. The right training might not be enough. The right network might not be enough. The only certainty you can control is your determination to persevere.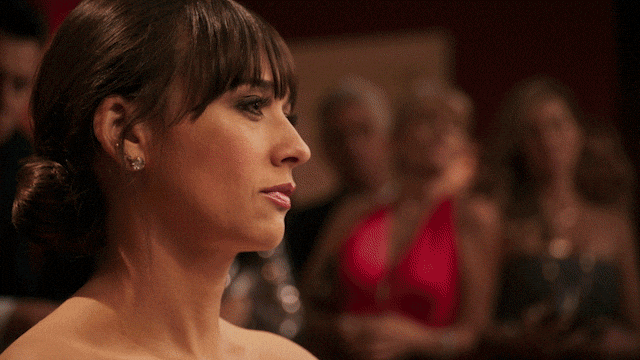 We must be all in!!!! Professional Musicians play their instruments virtually every day. As Actors, we must approach the craft with the same dedication. If gigs, productions, classes aren't keeping you well rehearsed- its in your hands to be working on your own time. Whether it's working monologues, keeping your physical self in shape; researching techniques, actors, writers, filmmakers, etc.. - there is an endless list of ways you can enhance yourself as an actor.
Lastly, while our pursuit must be all encompassing and relentless it mustn't be the only thing that defines us. We must live our lives. At its core acting is storytelling. Comedy or Drama, we are bringing stories of human experience to life for audiences to consume. If we are not experiencing relationships, culture, travel, the WORLD- we won't have much to bring to the table as actors. Our passion to perform is a shared pursuit. The lives we lead beyond acting are what will set us apart and make us unique as performers.
If you persevere as an actor, opportunities will eventually reveal themselves to you. When or why, we can rarely predict. But you must be ready when the time comes.... and You must be 'ALL IN.'
Wishing you all much success & good health!